0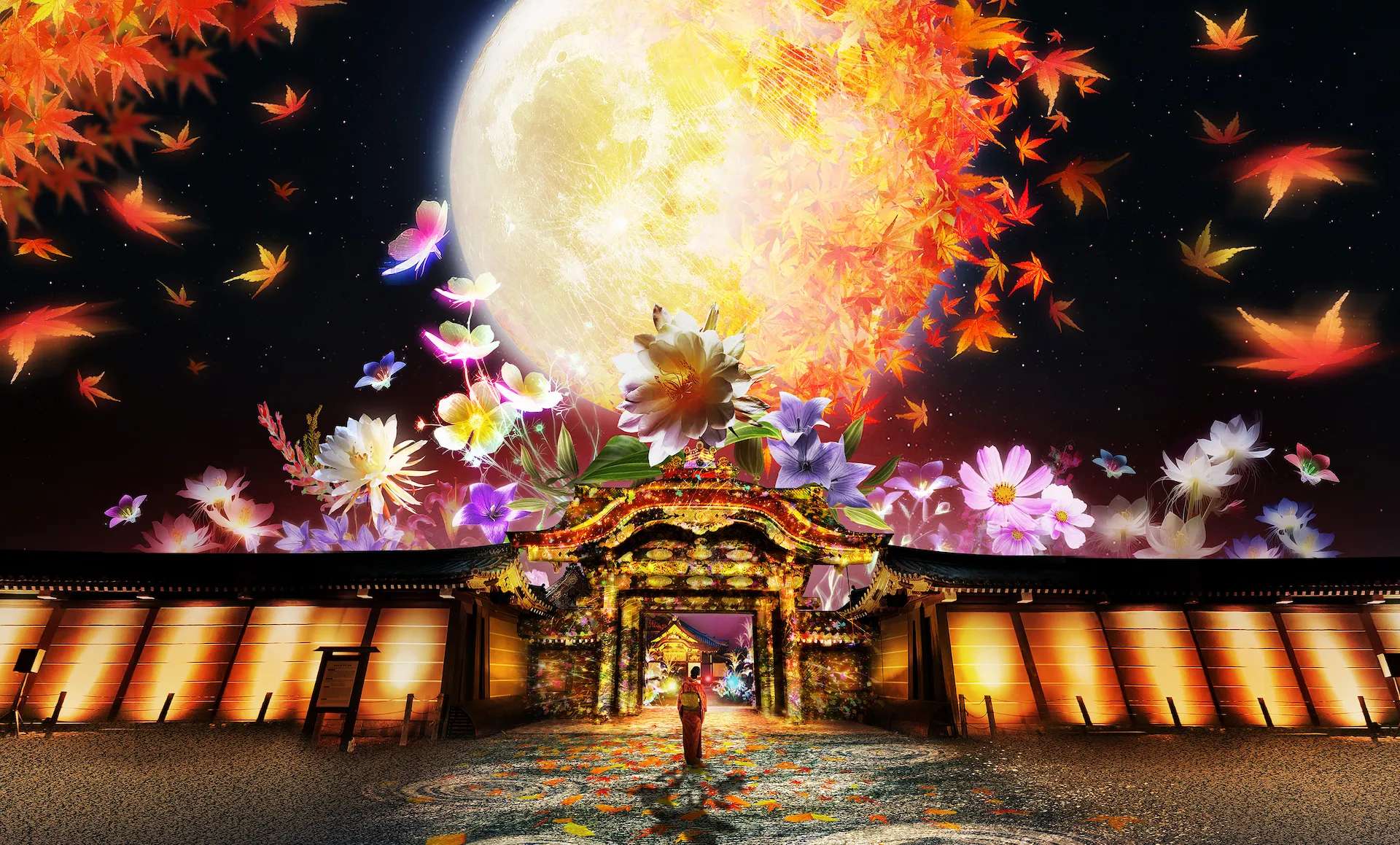 Former Imperial Villa Nijo-jo Castle
NAKED FLOWERS 2023 Autumn: World Heritage Site Nijo-jo Castle
2023.10.26 - 2023.12.02
A historic castle of digital art flowers and by creative company NAKED, INC.
NAKED's artistic lanterns and foliage illuminations color the autumn evenings at Hieizan Sakamoto!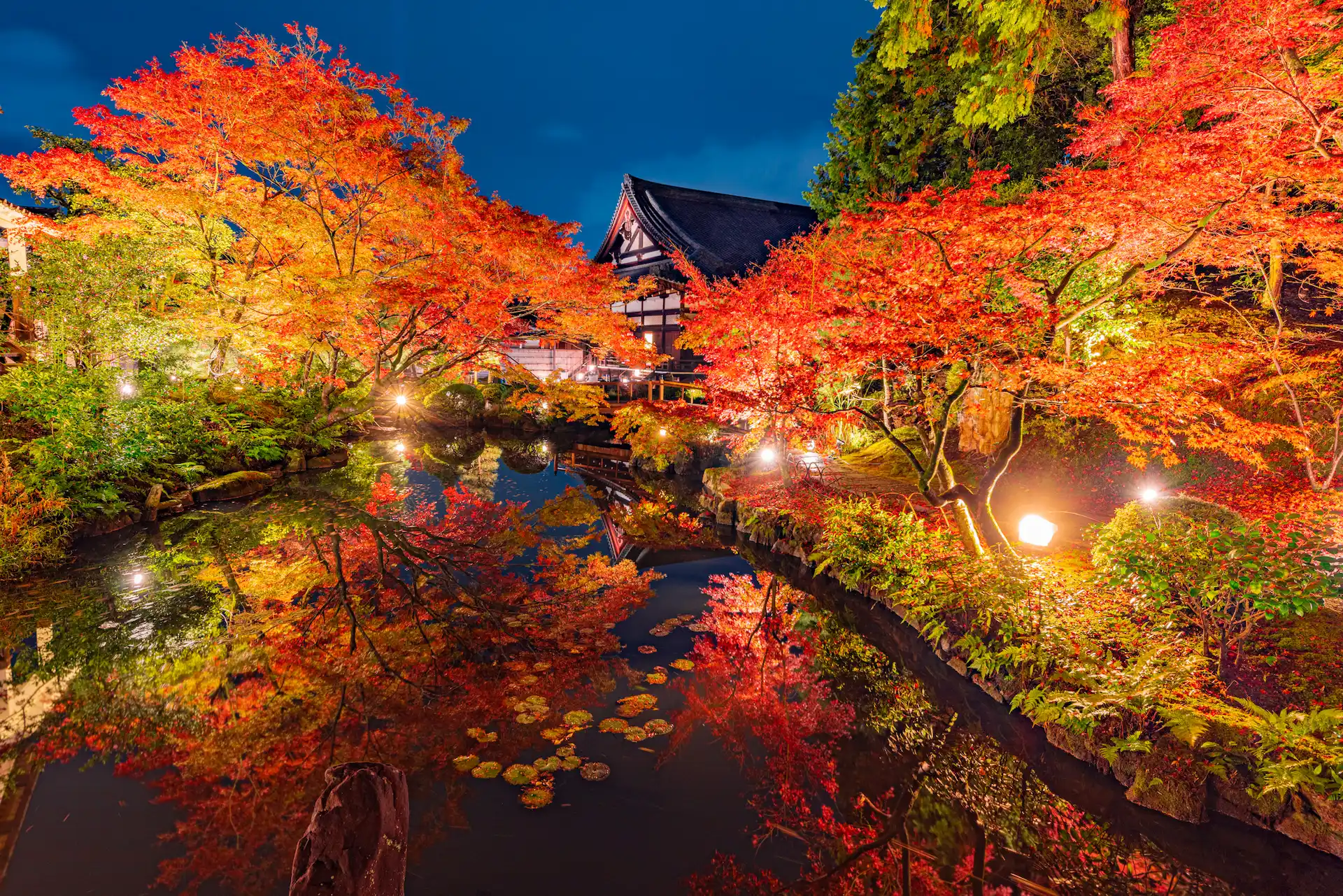 Kurodani,Konkai-Komyoji Temple
Kurodani,Konkai-Komyoji Temple Autumn Special Open House
2023.11.14 - 2023.12.02
The maple garden is illuminated, creating a magical world of autumn leaves that is different from that of the daytime.
Lighting up the National Treasure Kondo Hall and autumn leaves in the sea of clouds.
Wrap up the year at Heian Jingu Shrine in an experience surrounded by light and art.
Mapping Contest Produces Young Digital Creators in Kyoto
JR Kyoto Station Building Grand Staircase (4F Muromachikoji Square)
NAKED ART STATION -KYOTO-
2023.10.12 - 2023.10.20
Experience the traditional Japanese culture of "Sado (tea ceremony)" at the gateway to Kyoto! Experience the world of "Chanoyu" through digital art
NAKED FLOWERS 2023 Autumn In commemoration of the sale of the World Heritage Nijo Castle and Kyoto Tower Observation Deck set tickets, the first day of the NAKED FLOWERS 2023 will be lit up in a special color.